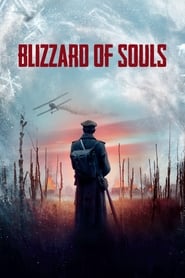 Blizzard of Souls – Pușcașul (2019) Online Subtitrat in Romana HD
Filmul online Blizzard of Souls – Pușcașul (2019) iti este oferit gratuit la o calitate buna si fara intrerupere.
Povestea de dragoste a Artursului de șaisprezece ani este întreruptă de Primul Război Mondial. După ce și-a pierdut mama și casa, el găsește o consolare în aderarea la armată, pentru că este prima dată când batalioanele naționale sunt permise în Imperiul Rus. Dar războiul nu este nimic asemănător cu cel imaginat de Arturs – fără glorie, fără corectitudine. Este brutal și dureros. Arturs este acum complet singur ca războiul ia viața tatălui și fratelui său. De asemenea, nu se înregistrează progrese în rezolvarea rapidă promisă a războiului și întoarcerea în timp util acasă. În ideea că numai el singur îi pasă despre întoarcerea acasă și că patria lui este doar un loc de joacă pentru alte națiuni, Arturs găsește putere pentru bătălia finală și în cele din urmă se întoarce acasă pentru a începe totul de la zero, ca și nou-născut țară.
Vizualizari: 83
Director: Anna Jurevica, Dzintars Dreibergs, Gatis Ungurs, Gundars Jakobsons, Krustaps Krumins, Madara Dišlere, Rinalds Zelts, Uģis Olte
Actori: Gatis Gāga, Ieva Florence-Vīksne, Ivars Krasts, Jēkabs Reinis, Mārtiņš Vilsons, Oto Brantevics, Raimonds Celms, Renārs Zeltiņš, Rēzija Kalniņa, Vilis Daudziņš
Tara: Latvia
Durata: 124
Calitate: HD
Anul: 2019